This day will be remembered by Hetty as one of her very favourites for sure. As she answered the bell for the front gate and looked into the monitor, she saw two smiling faces gleaming back at her. Within minutes, low and behold a very large piece of artwork was being carefully walked up the driveway, by the same pair of lovely ladies, who were still beaming from ear to ear.
Once inside the real fun began and the unveiling of the enormous canvas (oil on wood) began. As the painting came to light we were astounded by the detail and great care to capture certain characteristics, that were most definitely all Hetty. Gai explained "There is a little bird around Hetty's shoulder and the cloud that Hetty mentions in her book" all lovingly portrayed in the portrait, by the Perth artist.
The inscription reads:
This painting was presented to Hetty Verolme on Tuesday 30th July 2019 by Artist Gai Saunders." and saying  it was completed in 2015.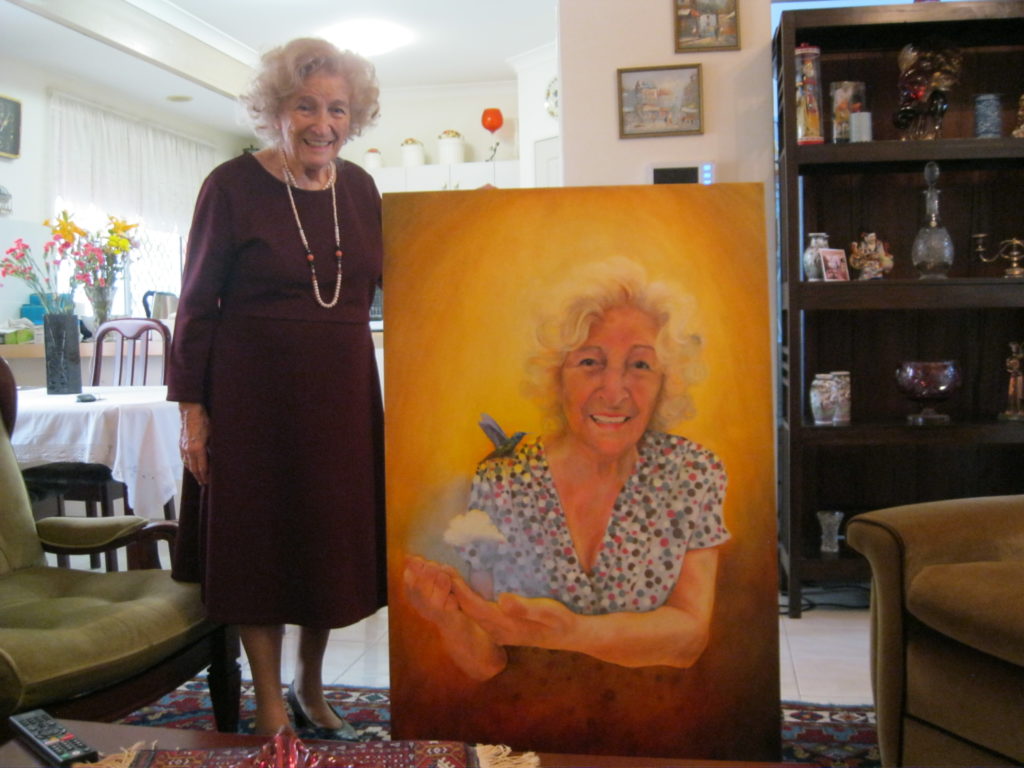 Hetty thanks Gai for her generosity and also to her daughter Peppa for helping deliver it safely.
Hetty and Gai proudly showcasing Gai's fabulous portrait of Hetty.